CHALLEDU- inclusion | games | education – Coordinator of the project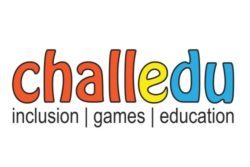 CHALLEDU- inclusion | games | education is a non-profit organization that pioneers new models of learning, inclusion and engagement. CHALLEDU constitutes one of the leading R&D experts in game-solutions for education and inclusion. Our team designs and implements playful experiences, games, formal and non-formal educational programs, tools, platforms and applications based on cross-sectoral, interdisciplinary approaches. We focus on 2 main sectors:
SOCIAL INCLUSION
The projects of this sector focus on inclusion and empowerment of marginalized groups such as people with disabilities, people with health problems (eg. dementia), old people, NEETs. The aims are: inclusion in the society, improvement of employability, development of skills and competences, advocacy. The emphasis is given to create environments where people with different abilities, or cultural background or skills, or generations interact with each other. The approaches of this sector involves; non-formal or informal education, living labs, open co-creative workshops, game-based tools, and cross-sectoral approaches.
EDUCATION AND INNOVATION
Education is considered from our team as the driver for positive societal, environmental, innovative change. The projects developed under this sector are focusing on promotion of Entrepreneurship, STE(A)M education, civic and active citizenship, Environmental challenges and agriculture, Culture, Sustainable development. The target groups are young people, adults, students, trainers and educators, professionals and institutions. Our approach includes forms of non-formal or informal education, game-based methodologies, Role-model methodology, open-learning and digital tools, gamification, as well as cross-sectoral approaches.
Website: http://challedu.com/
FRODIZO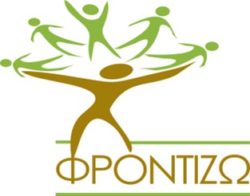 "FRODIZO" is a nongovernmental, nonprofit organization for the provision of health and social care services to elderly and disabled people in order for them to retain their maximum level of autonomy and well being. FRODIZO organizes and participates in various educational and research activites and initiatives that promote active ageing, ageing well, independent living and social inclusion of elderly and disabled.
FRODIZO runs also one of the National day care center for the care of people suffering from dementia and of their caregivers, located in Patras – West Greece.
Our main activities include
Health and social care services to elderly and disabled, as well as to older peoplesuffering from a chronic disease
Social inclusion activities as it is organization of social events and raising awareness campaigns
Education and training actions that preserve the quality of life of older people
Education and training for carers of older people
Our personnel consists of professionals and scientists from different health and social care domains as it is gerontologist, psychiatrist, psychologists, social workers, physiotherapists, administrative staff. In FRODIZO are also enlisted more than 50 volunteers that constantly participate in the different actions of the organization and enrich FRODIZO's effectiveness and field of intervention. Furthermore, our organization disposes a very wide network of collaborating organizations and Institutes of social and health care character in West Greece periphery as well as in National level.
WEBSITE
Association Generations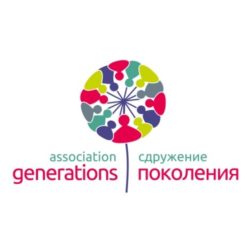 Association GENERATIONS – is a not for profit organization, located in Sofia, Bulgaria. Our association works for people aged 50+, building social bridges by implementing intergenerational practices, variety of topics related to an aging workforce – developing and realizing of soft skills trainings, incl. diversity management, enhancing work-life balance and the compatibility of work with care-giving responsibilities. We try to assist the process of managing the differences in the light of the demographic changes.
We are working to promote active and healthy ageing through physical training for frail seniors and elderly people at home, using as a mean the personalized home care services provided to them by formal and informal cares trained.
We do research, develop and implement the experiences, principles and policies, connected with coexistence and communication between different communities, the principles of civil society and gender mainstreaming, European policies and values.
Certification:
Certified by the German Quality System LQW Learner-Oriented Quality Development for Further Education;
Membership:
Member of the network EMIL – European Map of Intergenerational Learning
Member of ALDA AssociationofLocalDemocracyAgencies
E-Seniors

E-Seniors is a non-profit association, founded in 2004 by Monique EPSTEIN, who holds a degree in computer science and is the current director of the association. E-Seniors aims at fighting against e-exclusion by providing access to and training in ICT to seniors and/or disabled people. Its main objectives are: bridging and shrinking the digital gap between generations, caring for elders by fighting against senior isolation, and opening new horizons for efficient use of free time. Since its creation E-Seniors has provided courses on ICT usage for seniors in various public locations and is constantly opening new locations all over the region in order to provide a "proximity" service, which takes into account the rhythm, interests, and needs of its target public.
Besides teaching "basic computer skills", E-Seniors has opened more thematically-oriented workshops for "advanced" students, dealing with, for example, digital images and sounds, interactive messaging and chat, "writing memories", and meetings dealing with the fight against e-exclusion. Through its work for elderly people and with them, the association tries as well to enhance awareness of the importance of ICT solutions in everyday life.
Websites:
The University of Muenster
The University of Muenster (WWU, for this proposal = MU) is one of Germany's biggest institutions of higher education, and it was founded in 1780. Today the University has approx. 42,500 students. The teaching offered by a total of 15 faculties comprises 250 courses of study in 110 subjects covering practically all areas of the humanities, social sciences, medicine and natural sciences – all nationally accredited.
At the WWU Muenster research and teaching are closely linked. The excellence rankings drawn up by the German Center of Higher Education Development (CHE) rewarded these principles in its recommendation of the University as a "first-rate address for junior researchers". The WWU Muenster's research profile is just as variegated.
The WWU participates with the Institute of Sport and Exercise Sciences (ISES), which is part of the faculty of psychology and exercise science. The institute includes seven departments from natural science, social science and humanities. They deal with education, learning and the development and maintenance of individual physical, cognitive and social resources. Target groups range from preschool children to the oldest old, from high performance athletes to preventive exercise and everyday activity. ISES also trains about 1700 students in physical education for all kinds of schools. Academic education of teachers and other professionals is a main focus of the WWU, which is the largest educational in the German states of North-Rhine Westfalia. Recently, the institute reached one of the top positions in the in the German discipline-specific university ranking (CHE).
The institute runs an own continuing education section, with vocational training for teachers and sport instructors. Consequently, there is also experience in vocational training. The special expertise and interest of the about 30 scientists is that they conduct their research over the full range from basic research questions over application of the new knowledge up to real world implementation and science transfer. This includes designing structures allowing for financial independence of using the research results.
On the European level, members of the institute are board members on several science organisations and academic journals. They also serve as evaluators, researchers and leaders for Horizon2020 and other EU funding programmes. There is also a scientific department devoted to European Studies and knowledge transfer.
ISES offers expertise in implementation and evaluation of ageing-related physical activity and health behaviour programmes in different settings on the individual and on the institutional level. This includes individual and group-based exercise and theory-based behaviour change for seniors on all functional levels from home-dwelling elderly to acute patients and nursing home residents, but as well "training the trainers" in different settings and from different professional backgrounds, especially nurses and care-givers
Website: https://www.uni-muenster.de/de/
Reading for Others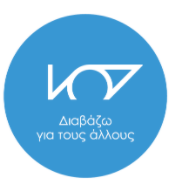 Reading for Others, was founded in January 2015 in Athens of Greece and is a Non Profit Organization which vision is everyone to have access to the books they want to read. So the initial goal of the Organisation is to enrich the library of the blind people by recording audio books. At the same time, Reading for Others developed real time reading sessions in nursing homes, hospitals, care homes for elderly people and penal institutions, for the social groups that have not equal access to the books. Our actions are targeting to the entertainment as well as to psychosocial empowerment of the served people or groups within a context of therapeutic reading. The third goal of the organization is to raise awareness about the non-equal access to books by everyone and the blindness via multi-sensory workshops addressing to both students and adults
Recordings of Audio Books
«Reading for others» is a certified body by the Hellenic Copyright Organization for the production and distribution of audio books for the Visually Impaired. By recording of literature and scientific books for the blind people and print-disabled people by trained volunteer readers, we enrich two e-libraries for blind people, Omiros where we upload the audio literature books and Amelib where we upload the recorded scientific texts. So since 2016 we have produce 158 Audio books, 103 university textbooks and 55 literary books. Furthermore, our organization chooses train volunteer readers for the recordings, so in this way any civilian become a part from the solution of the big social issue of non-equal access to knowledge for all.
Psychosocial empowerment by therapeutic real time sessions to the elderly
Reading for Others has a lot of expertise in therapeutic readings especially to the elderly because it was one of the first activities to run in 2015. The Psychosocial empowerment to the elderly is divided to two separate actions:
A. By the action of therapeutic reading which is held by the same volunteers, at the same place and time every week, at the collaborating retirement homes. All the volunteers are always trained in advance by social workers, psychologists and gerontologists, depending on the type of volunteer participation as well. Reading books to the elderly has stress-relieving and therapeutic effect as it reorganizes and enhances significantly the inherent mental abilities of the elderly. In addition to this, develops communicative skills, the empathy, the interaction of the participants among the groups, and also the sense of schedule and personal wellness. During these 5 years of continuous running of real-time therapeutic readings we have collaborated with: 25 retirements homes in Athens, 4 in Chania (Crete), 5 in Herakleon (Crete) .The organizations from 2015-2020, has collaborated with 375 volunteers in Athens, 60 in Chania, 75 in Herakleon, counting 510 in total. While it has helped and kept company through therapeutic reading to approximately 2.600 old people in Athens, 440 in Chania, 520 in Herakleion, counting 3.562 in total.
B. By the narration of folk fairy tales to elderly by trained children. The children are always trained by actors and storytellers and the aim is to communicate with the elderly "in their language". This Inter Generation Program was firstly held during the project World Book Capital, which was approved by UNESCO and is now supported by the Greek Ministry of Culture.
Till today sixteen intergeneration narrations are already completed in different nursing homes with the participation of 128 children.
Website: www.giatousallous.org